Another Successful Show in Hawassa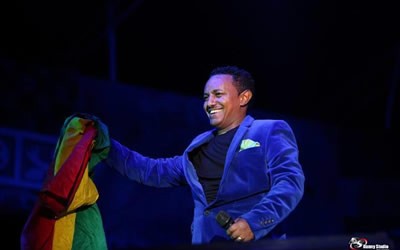 The show started by playing his famous song 'Oh Africa' with Abugida band. The crowd went crazy when Teddy perfomed "Girmawineto" and "Abeba'ayeh wey".
After many songs Teddy introduced his brand new single "Olan Yizo", Ola mean God (Fetari).
The show comes down to a close with the last song of the night being "Tiqur Sew".