Ethiopia's running squad and Teddy Afro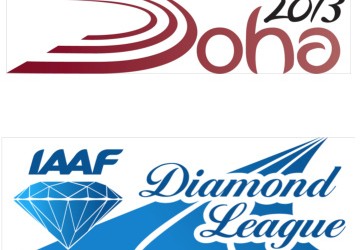 Ethiopia's running squad and Teddy Afro turn up the heat at Doha 2013 Diamond League!
Doha 30.04.2013 – Ethiopians have lived many years under the shadow of the Kenyans in middle distance running, but in recent years a new pack of talented runners are challenging their mighty neighbors.
Athletics fans in Doha will have the chance not only to watch this dazzling new Ethiopian squad presenting their skills at the Diamond League's kick off meeting, held on May 10 at the Qatar Sports Club stadium, but to listen to Ethiopia's most popular singer with dozens of top-selling hits, Teddy Afro performing live in a unique music concert as well.
This year Ethiopians expect to enrich their winning record in Qatar by presenting a young powerful team following in the footsteps of legendary runners like Haile Gebrselassie and Kenenisa Bekele.
In the 800m, Ethiopia will be represented by 19-year-old Mohamed Aman, the only man who has defeated David Rudisha since August 2009. The reigning Youth Olympics Champion opened his senior account by edging his opponents at the World Indoor Championships in Istanbul. During the 2012 outdoor season he also scored an outstanding victory in Zurich, clocking 1:42.53, a new national record. That brilliant performance came soon after a sixth place finish at the Olympics and his first Diamond League win in Stockholm. Aman, who will push David Rudisha to his limits in Doha, began his 2013 quest with a world junior record, 1:15.60 in the 600m, and then bettered the 800m national indoor record with a time of 1:45.05.
In the 1500m, Ethiopia counts on Gebremedhin Mekonnen, the 24-year-old World Indoor bronze medalist. Gebremedhin's hard work rapidly paid off and brought him to the elite of the 1500m. In the last two years he qualified to an Olympic final (sixth in 2012) and a World Championships final (seventh in 2011). In 2012 he lowered his personal best to 3:31.45 and registered his first Diamond League victory in Birmingham.
Rising star Hagos Gebrhiwet and Doha meeting record holder Yenew Alamirew lead a stellar Ethiopian team in the 3000m. After a stunning breakthrough season in 2012 when he set a new World Junior record in the 5000m with a time of 12:47.53 and ran in an Olympic final (11th) at age 18, Gebrhiwet entered 2013 by smashing the World Junior indoor record in the 3000m (7:32.87) and continued with the Cross Country World Junior title in Bydgoszcz.
Gebrhiwet, who will be 19 the day after the Doha meeting, hopes to leave from Qatar with a second Diamond league victory as a gift after his 2012 win in Shanghai. Next to him will run Yenew Alamirew, an Olympics finalist who has covered the 5000m in 12:48.77, the fourth fastest time in 2012. Alamirew was the surprise winner in Doha 2011 in the 3000m, when he left behind him a dozen of excellent Kenyan runners to cross the line first in a meeting record time of 7:27.26.
Teenagers Yigrem Demelash, the 10,000m reigning World Junior Champion (13:03.30 in 5000m – 26:57.56 national junior record in the 10,000m) and Muktar Edris, the 5000m World Junior Champion (13:04.34) must not be written off either.
Genzebe Dibaba leads the Ethiopian charge in the women's 1500m. Ethiopia may have bid farewell to Abeba Aregawi, who opted to transfer allegiance to Sweden, but the nation's depth in middle and long distance running entitles Ethiopia to remain in the spotlight. At age 21, Genzebe Dibaba, sister of three-times Olympic Champion Tirunesh Dibaba, switched from the 5000m to 1500m and managed not only to thrash her personal best in 2012 (3:57.77) and to snatch her first Diamond League trophy in Shanghai, but to capture the 2012 World Indoor crown as well.
Genzebe seems experienced enough not only to beat former compatriot Aregawi in Doha, but also to challenge for the World outdoor title in Moscow after finishing eighth in the last World Championships finals in Berlin and Daegu in the 5000m.
Ethiopians will certainly play a major role in the 3000m Steeplechase, with London Olympics bronze medalist and national record holder Sofia Assefa (9:09.00) and Hiwot Ayalew, (9:09.61), who was 5th at the 2012 Olympics and 2nd at the 2013 World Cross Country Championships.
The other competitive Ethiopians who will be on the starting line are World Championships finalist Birtukan Fente Alemu (9:28.27, 10th in Daegu), and 21-year-old Etenesh Diro Neda (9:14.07) sixth at the London Olympics and a Diamond league winner in Zurich.
WINS BY ETHIOPIANS IN DOHA
| | | |
| --- | --- | --- |
|  YEAR | NAME | EVENT |
| 1999 | Kutre Dulecha | Women's 1500m |
| 1999 | Hailu Mekonnen | Men's 3000m |
| 2001 | Abebech Negussie | Women's 1500m |
| 2005 | Meseret Defar | Women's 3000m |
| 2006 | Meseret Defar | Women's 1500m |
| 2009 | Gelete Burka | Women's 1500m |
| 2011 | Yenew Alamirew | Men's 3000m |
Doha 2013 – Laurel International