Successful Show in Khartoum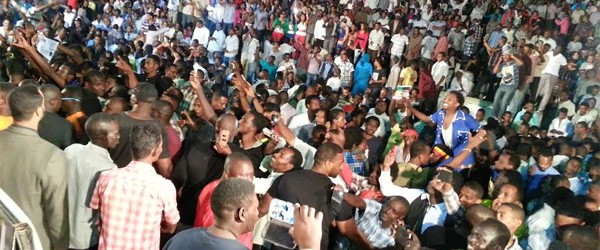 In Sudan Khartoum, it was another successful show with an amazing fans. Teddy Afro's "Journey To Love" was attended by special guestes. General Abderhaman Elsadiq Elmahadi, Sudan President's assistant, Mr. Eltaib Hassan Budawe  Federal Minister of Culture, and many famous Sudanese artist were showed up to enjoy Teddy Afro's concert. We would like to express our love and thanks to all our brothers and sister live in Sudan and the entire Sudanese people for their love and hospitality.
Journey To Love will continue after Ethiopian Eastern. We wish happy fasting time for all Ethiopian Orthodox Christians. Melkam Tsome!