Teddy Afro at BB King NYC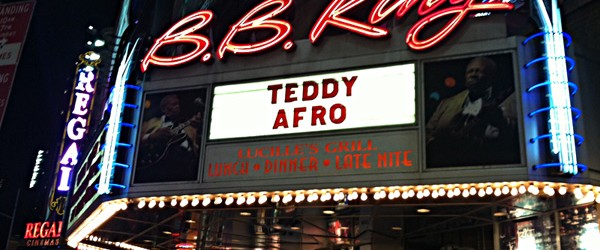 Teddy Afro's first Tikur Sew World Tour – USA concluded yesterday on Sat Feb 22, 2013 at the famous New York City BB King night club. The club was packed with Teddy Afro's fans of from diverse backgrounds. Some of Teddy Afro's fans from UN delegates and American music producers and writers did show up to feel and test Teddy Afro's songs.
We would like to thank our fans, the host KMF Entertainment of Atlanta and local promoters to make this historic event to successful. There will be more show for more US cities in near future summer 2013. Now it is a time for Teddy Afro again to get engage with his fan in beautiful Ethiopia, Europe, Middle East and Australia. The next shows will be after Easter. Please tune with us for more information and events here on our website and our Facebook.