Teddy's Hawassa concert breaks record!!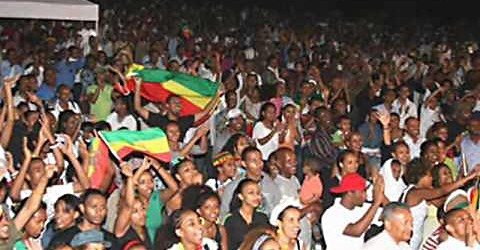 The show at Hawassa stadium on Saturday was one of the most amazing events the city has ever seen. It was a concert attended by a very big audience in Hawassa for the first time. The concert lasted up untill midnight with the artist perfoming over 17 songs.
Aside from Teddy's energetic performance, the show was such a success because of the competence of Belema Entertainment (the organizer of the concert), the cooperation of the Hawassa police (both the regional and city police) and the assistance of the mayor office of the Hawassa Administration. The sponsors of the show, Meta beer and Haile Resort also took part in making this event a success. Moges (Yegna Press) was the photographer which took the beautiful photos. But the biggest thank you goes out to you; The Fans!!! You made the show fun, exciting and successful.
Teddy will perform in different parts of Ethiopia once he comes back from his tour in the United States which will kick off on Thanksgiving eve in Atlanta!