Teddy Afro the most famous artists in Ethiopia released his new album with new single 'Ethiopia' song. The full album is now available on the market. Please visit your local Ethiopian store of download from online.
Continue reading →
Christmas party Celebration Teddy Afro and Gosaye Tesfaye at Kings Hall 2929 27th AVE S,SEATTLE WA 98144
Continue reading →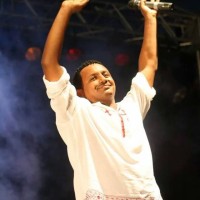 ቅዳሜ ታህሳስ 11 የተጀመረዉ የአዉሮፓ ኮንሰርት ስድስት አገራትን ዞሮ ትላንትና በሄልስንኪ ከተማ በግሎሪያ ክለብ በሰላም...
Continue reading →
Teddy Afro Official Facebook Page
Latest Videos